24 x 48 inches
Regular price
Sale price
$2,000 USD
Unit price
per
Sale
Sold
I was commissioned to paint a piece for my sister and family for the most perfect place in their home, right behind the dining room table. In our family, the dining room table has always been an important gathering place full of tradition, love, togetherness, and delicious food. When talking to them about what they wanted the piece to reflect, it was very apparent how it revolved around family tradition.
Our annual vacation to Door County, Wisconsin has been a family tradition since my sister and I were young children. As depicted in this painting, one of our favorite spots in Door County is overlooking Eagle Harbor in Ephraim across from the famous Wilson's Ice Cream. We have spent many beautiful summer evenings watching this sunset view while devouring Mackinac Island Fudge and Sneakers ice cream. 
After indulging in all that ice cream, we balance it out with a hike or bike ride in Peninsula State Park. On one of our hikes I took pictures of the shoreline and gathered fallen items on the trail. I found scrap pieces of bark from tall birch trees to leverage within my painting for added texture. My nephews helped me find some special items from the trail and I made sure to incorporate them in. The birch was layered under the wax and over an image transfer of the Peninsula State Park tree line. If you look close you can see the tree tops! I loved being able to encapsulate these special memories of our family in a place we treasure, and most of all, the moments spent together.   
Medium

Encaustic and found objects
Shipping & Returns

Free shipping on orders above $200. Oversized items requiring custom crates may require additional quotes. International shipping also requires a custom quote.

I want you to be 100% happy with your artwork. Exchanges or returns are handled on a case-by-case basis.

You can ready my full shipping and refund policy here.
Care Instructions

After completion of an encaustic painting there is a curing process of a few months. During this time moisture will work its way to the surface and cause a slight haze (this is called bloom). When the sheen dulls or looks dusty, it can be buffed (gently, firmly but not overly vigorous) to a high gloss using a soft lint-free cloth (similar to polishing or dusting furniture). The sheen dulls over time and can be brought back by repeating the process. Although the surface is completely dry, encaustic paintings can be easily scratched, gouged, or chipped if handled roughly. No fingernails please! Protect all encaustic from extreme heat (above 140 F) and freezing temperatures.
Share
View full details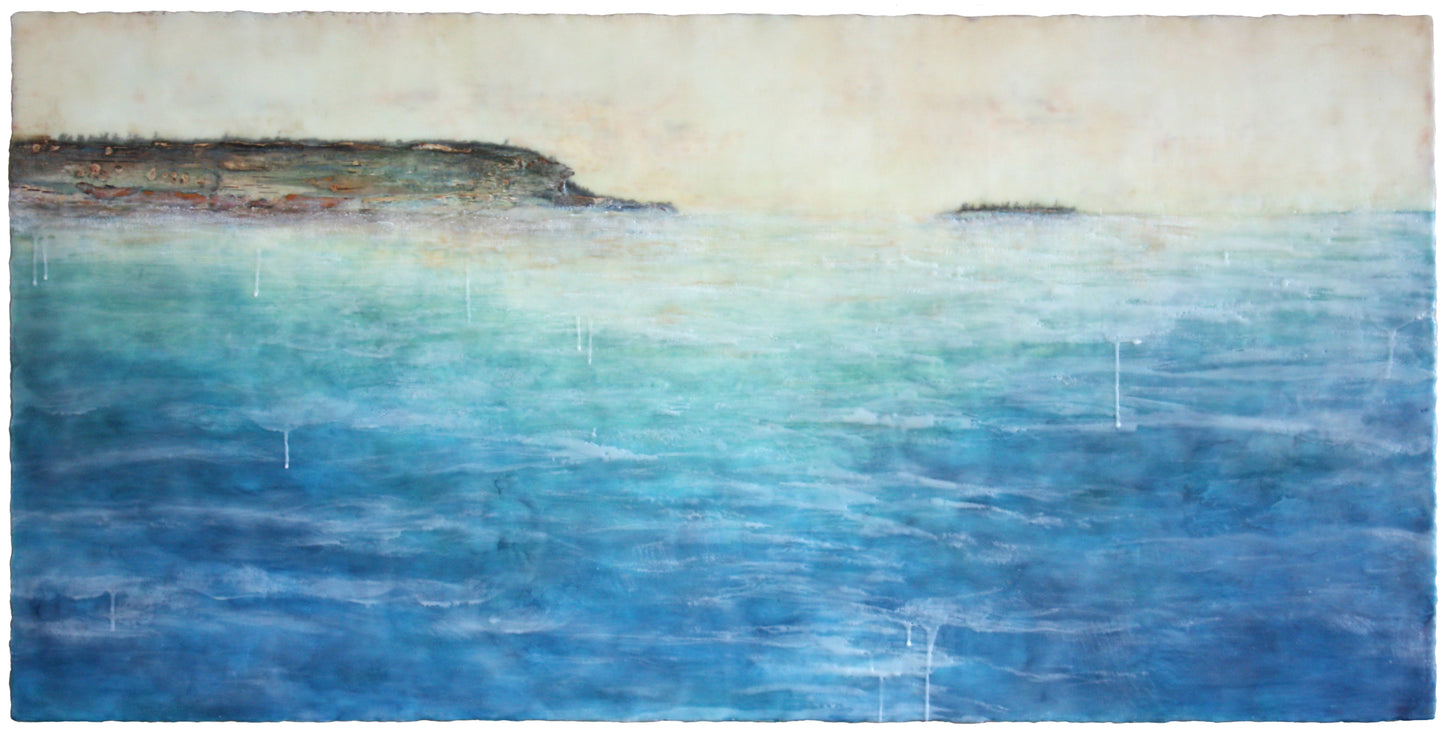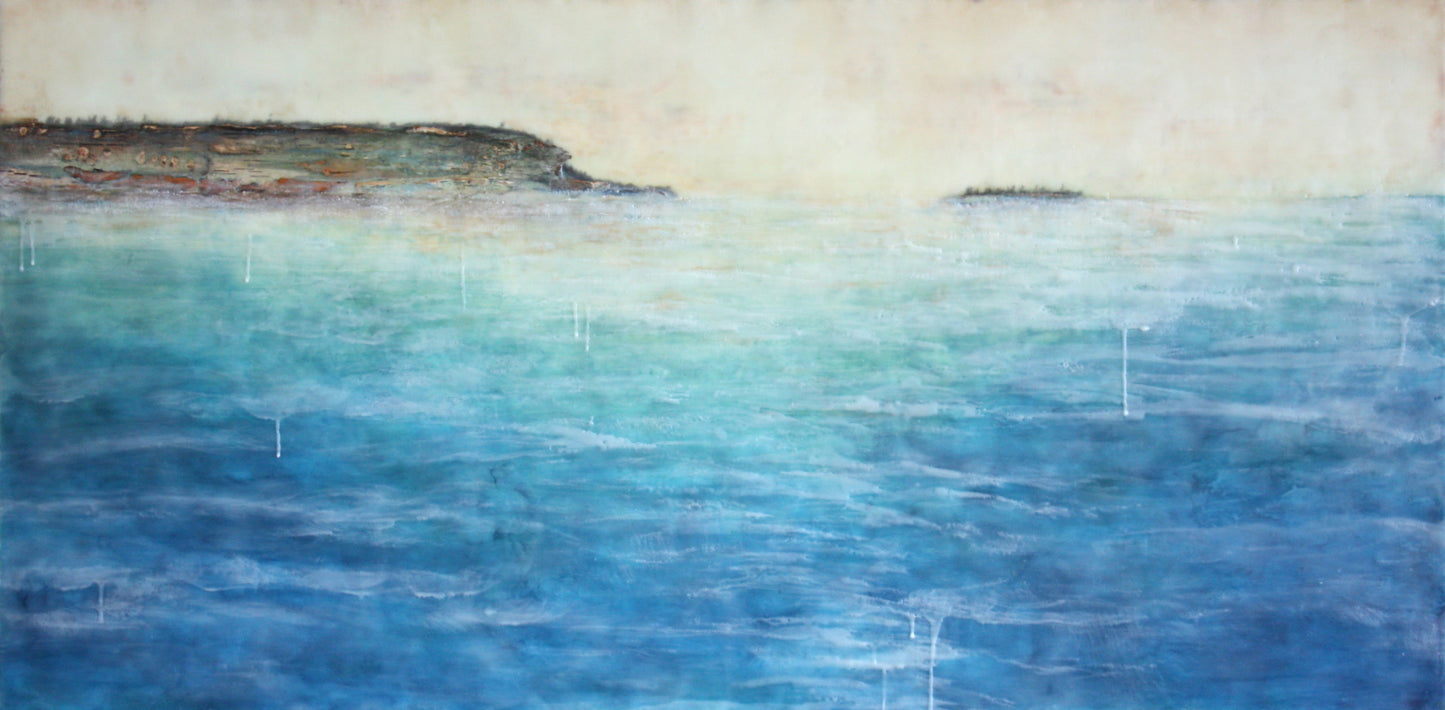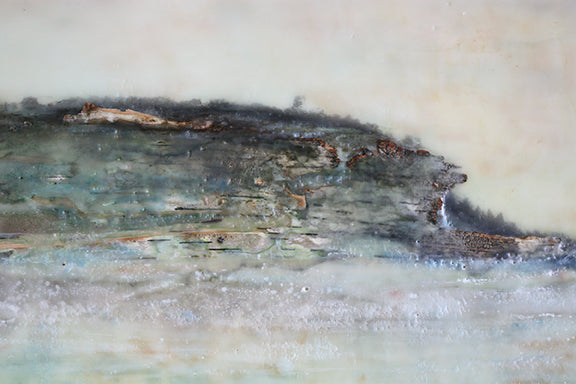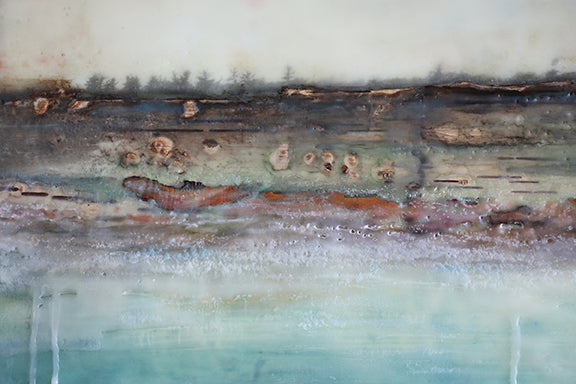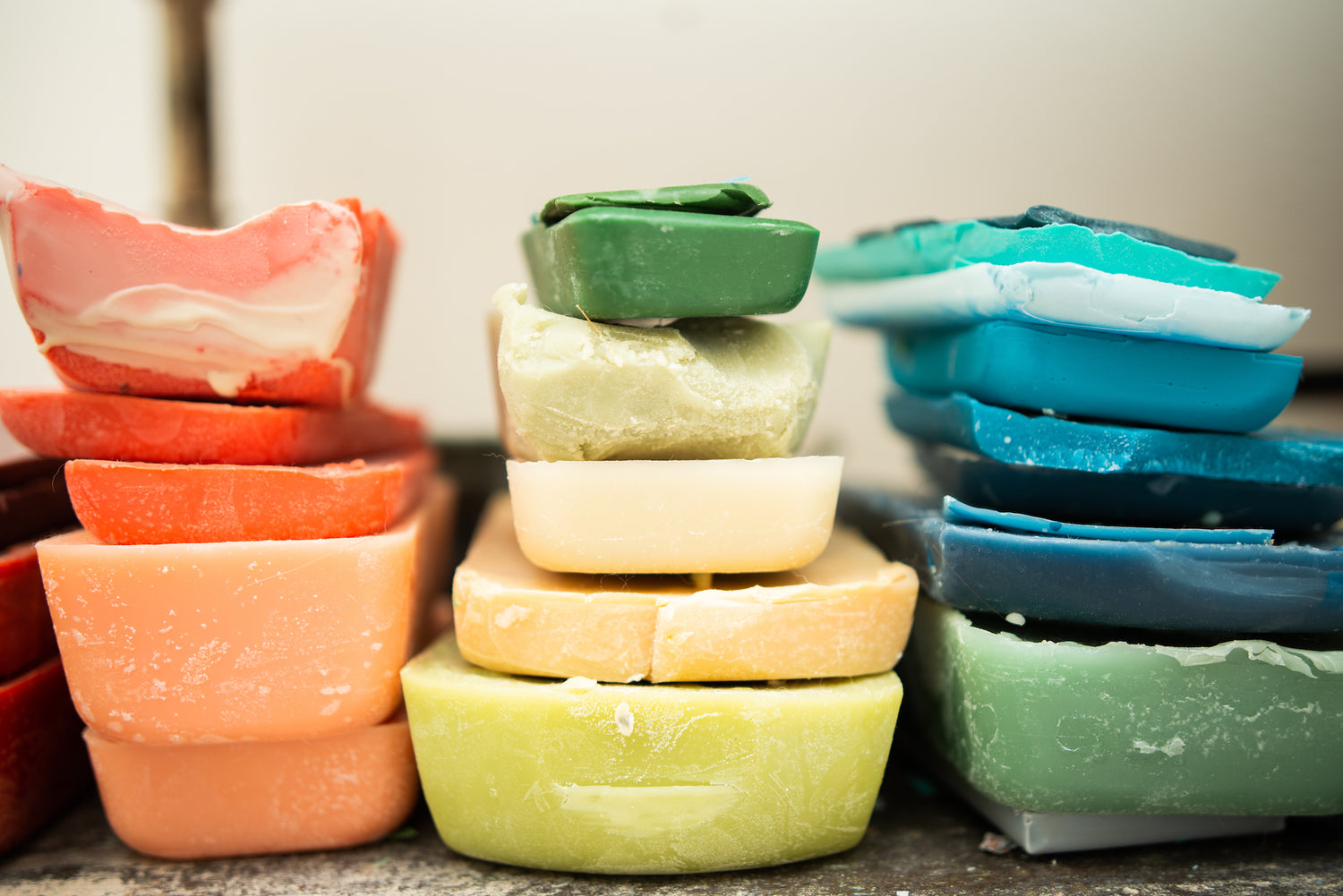 What is Encaustic Art?
Encaustic is a painting method where pigmented beeswax is melted, applied to a surface and reheated to create a smooth or textured finish. The surface can be polished, modeled, textured and combined with other materials. It cools immediately, can be reworked and has a long durability due to beeswax's imperviousness to moisture.
Learn More Here