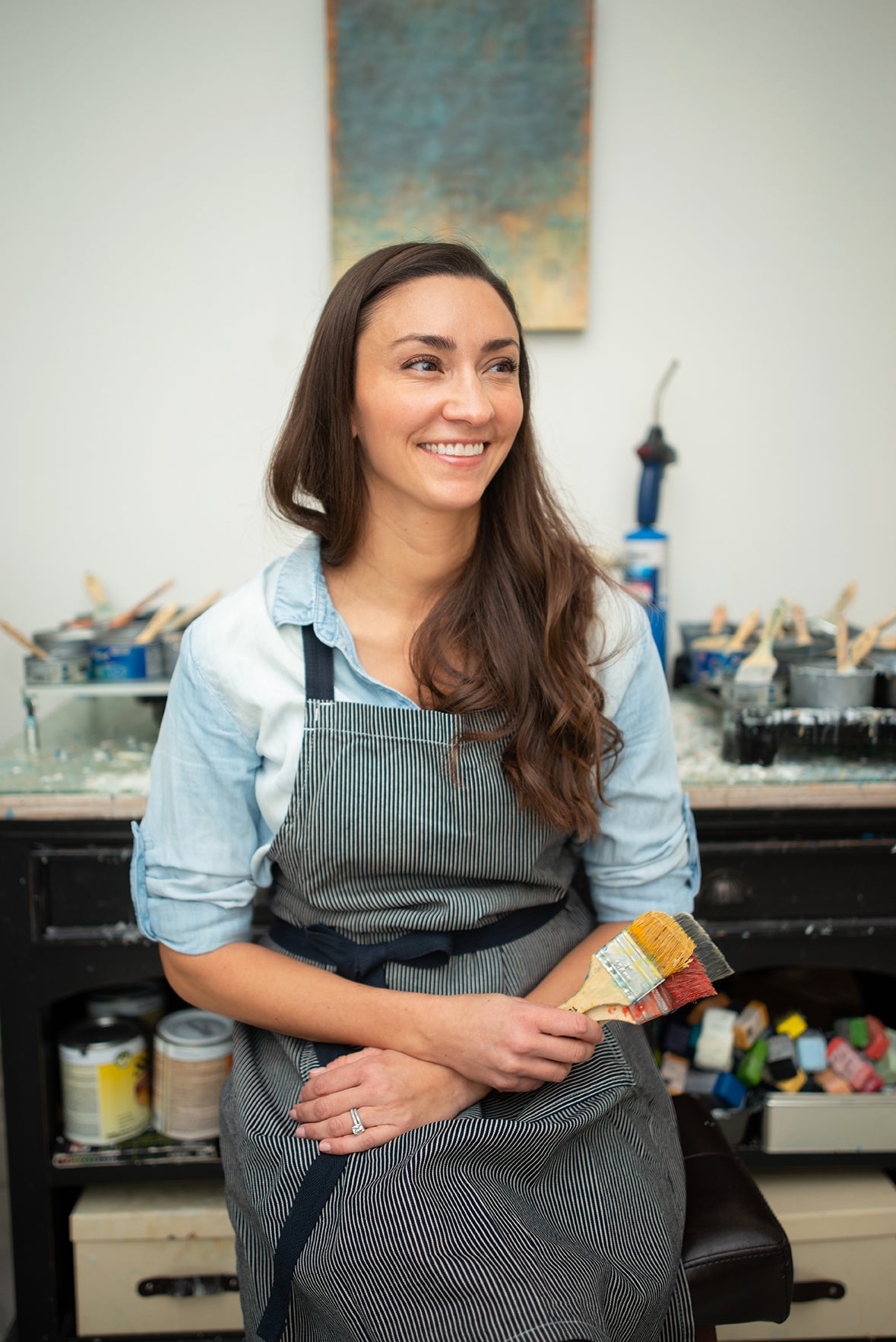 I'm Kari!
I'm an encaustic artist based in Texas and Michigan.
I paint memories of light in the landscape using beeswax, fire, and colored pigment.
My work is about hope — finding the beauty in the moment and seeking light at the horizon. Through the framework of landscape, I paint expressively to unearth meaningful emotions. 
LEARN MORE
Exploring the contrast between light and dark
and finding hope within
Guided by my intuition and reflecting on a sense of place, I apply soft, luminous layers of melted beeswax, damar resin, and colored pigment to wood panels, building depth and texture. I fuse each layer of encaustic medium with a torch before adding another. By carving, smoothing, and melting, I reveal unique elements of light and color. With its dimensional surface and natural fragrance of organic beeswax, the paintings ignite my sense of touch, smell, and sight, awakening me into a deeper connection with the depths of my spirit.
*****

"We had always admired Kari's work, and were so excited to commission a painting based on our beach vacation! We love that this piece is unique and that it also has special meaning to our family."

- Ryan & Hilary F., Maryland

*****

"We absolutely love "By the Dawn's Early Light" which Kari painted for our family. Kari perfectly captured the colors and beauty of the lake where we have celebrated July 4th for 35 years. It is the show piece of our great room where is brings us joy and many compliments from guests."

- Jack and Susan W., Michigan

*****

"Kari had some pieces that really spoke to me. Through my thought processes and Kari's gentle prodding, we were able to formulate a plan for my piece. And it ended up being a very simple process. When it was finished, I had an amazing piece of art that expressed so much of what was in my head, and in my heart, and in my soul."

- Mary Ann L., Illinois