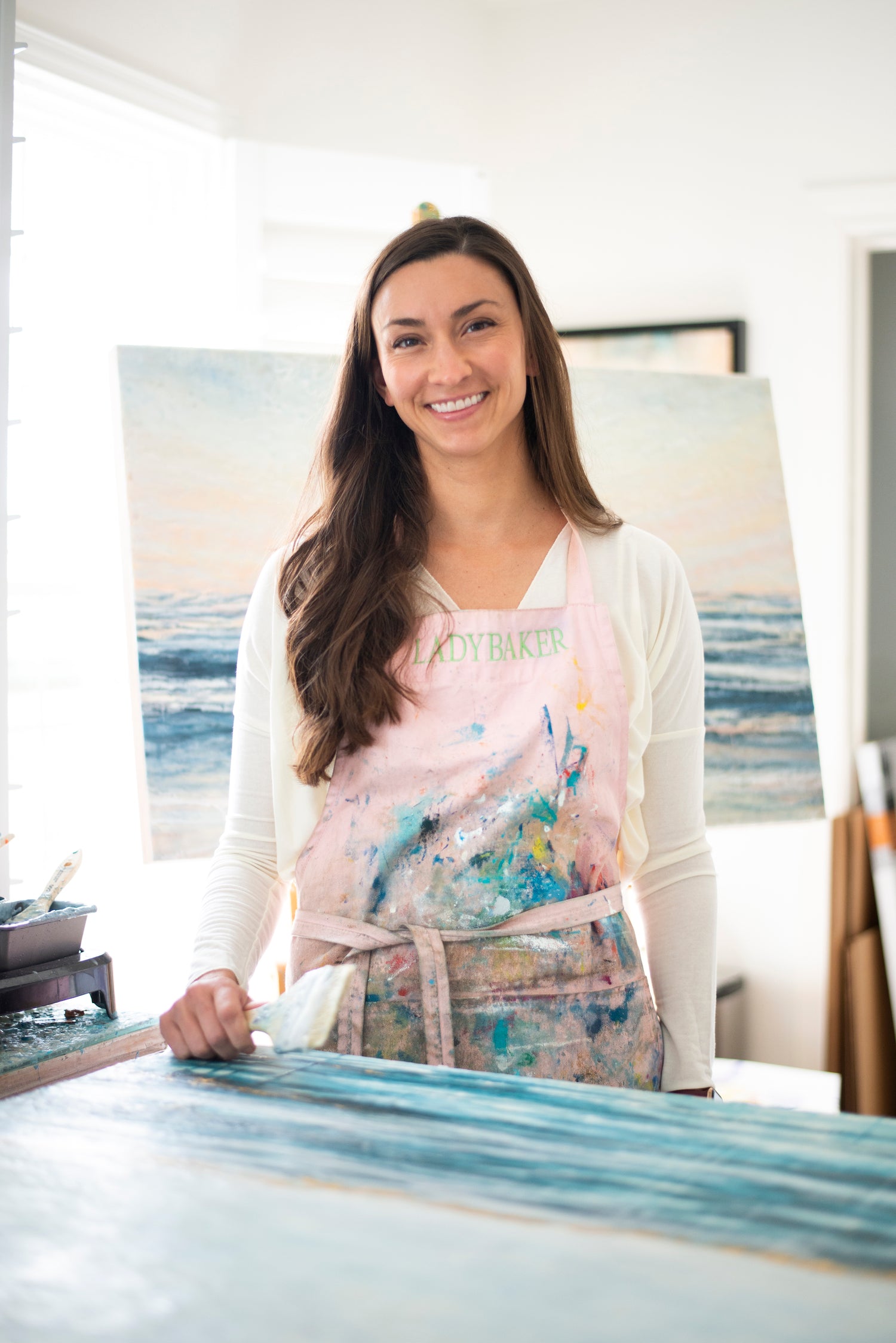 I'm Kari!
I am an encaustic artist painting memories of light in the landscape out of my studio in Sugar Land, Texas.
Born and raised in the Chicagoland area, I earned a BA in Visual Communications Design from Purdue University in West Lafayette, Indiana. It was there that I was first introduced to encaustic painting and have kept my concentration on developing work in this medium.
I worked successfully as a graphic designer for ten years before leaving to pursue my passion as a full-time artist in 2014.
My work has been shown in many galleries primarily in the Midwest and East Coast.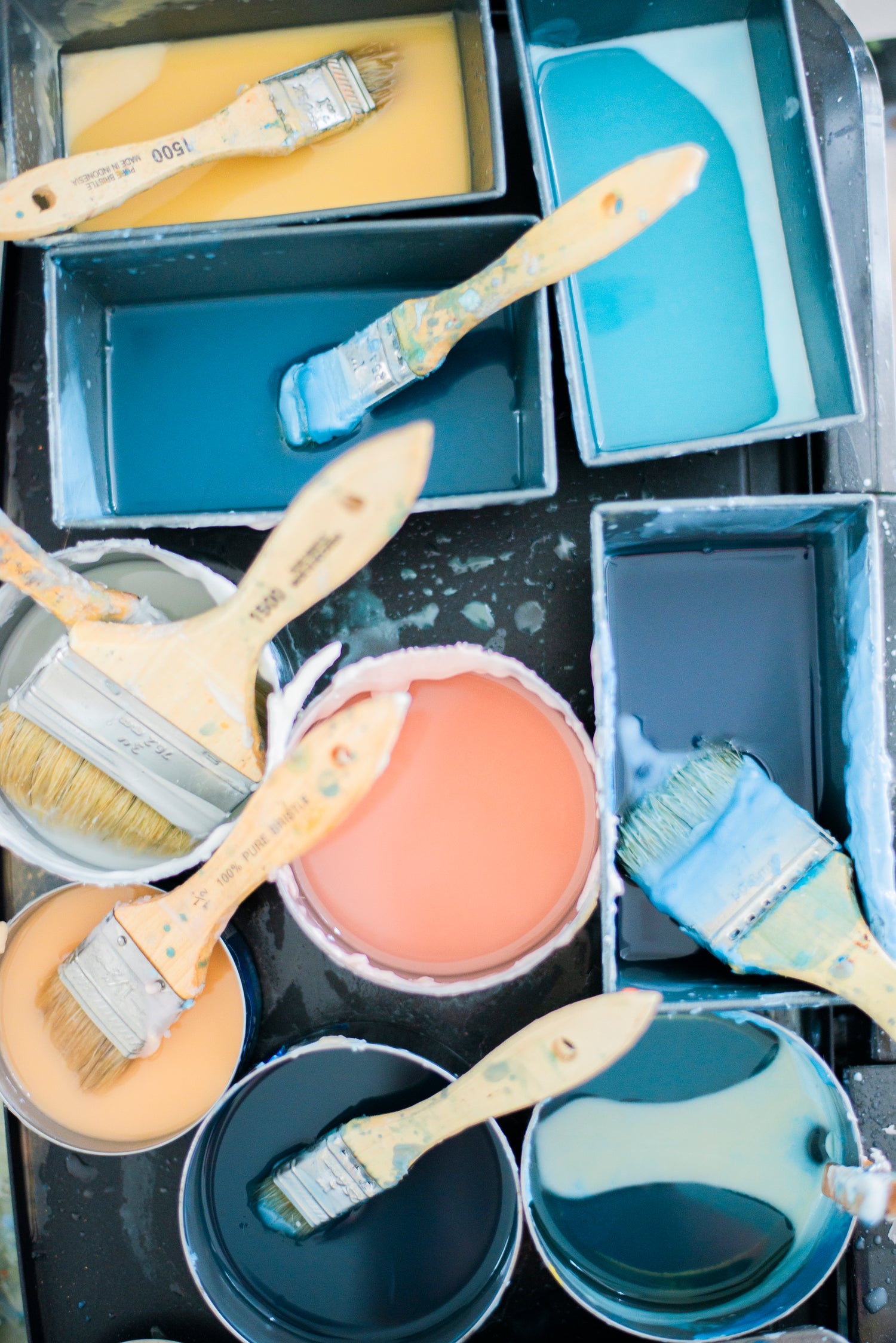 Exploring the contrast between light and dark and finding hope within
Guided by my intuition and reflecting on a sense of place, I apply soft, luminous layers of melted beeswax, damar resin, and colored pigment to wood panels, building depth and texture.
I fuse each layer of encaustic medium with a torch before adding another. By carving, smoothing, and melting, I reveal unique elements of light and color.
With its dimensional surface and natural fragrance of organic beeswax, the paintings ignite my sense of touch, smell, and sight, awakening me into a deeper connection with the depths of my spirit.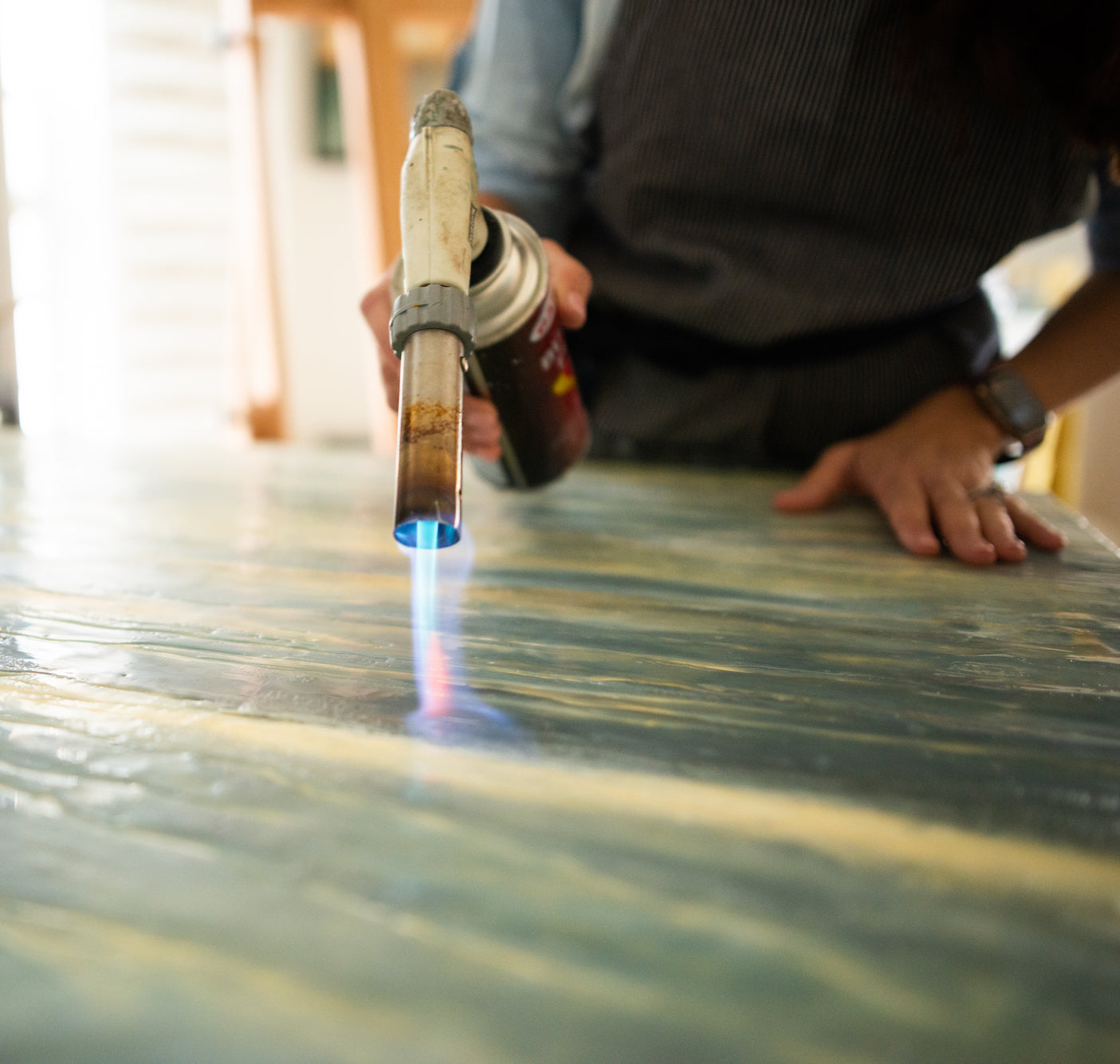 What is Encaustic Art?
Encaustic is a painting method where color-pigmented beeswax is melted, applied to a surface and reheated to fuse the paint into a smooth or textured finish. The word encaustic comes from Greek word enkaustikos and means 'to burn in', which refers to the process of fusing the paint. Encaustic has a long history, but it has been experiencing a recent resurgence in popularity due to the increased convenience and safety of heating appliances. The surface can be polished to a high gloss, it can be modeled, sculpted, textured, and combined with collage materials. It cools immediately, so that there is no drying time, yet it can always be reworked. The durability of encaustic is due to the fact that beeswax is impervious to moisture. Because of this it will not deteriorate. Encaustic paintings do not have to be varnished or protected by glass.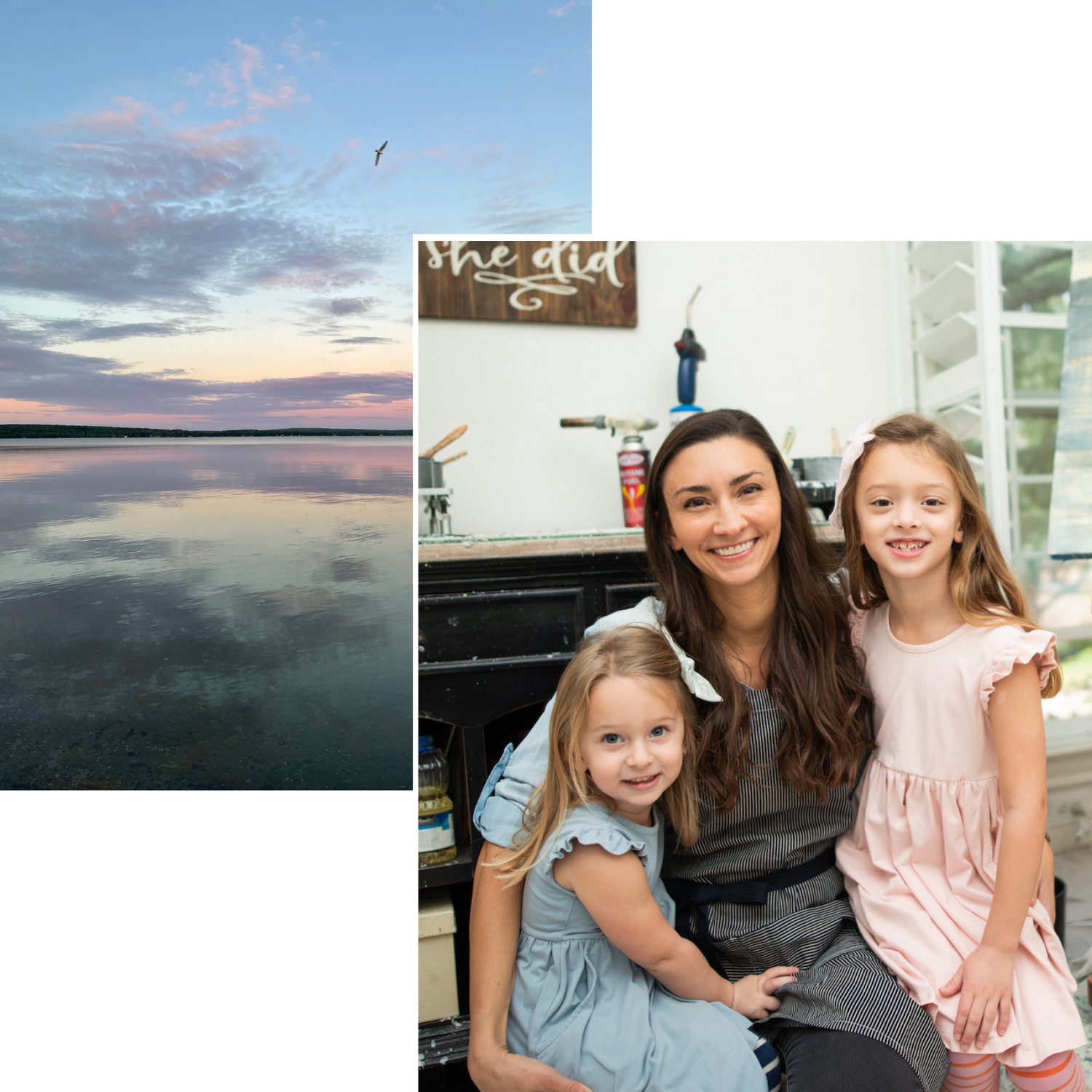 Now based in Texas (and summer in Northern Michigan), when I'm not in the studio painting, I am spending time with my husband Drew, daughters Rosie and Eva, and Bloodhound Harvey.