I am delighted to share my most recent commission with you. I was asked by Josh and Nicole to create an encaustic painting for their home in Chicago. They wanted a piece of my art that was unique and special to commemorate their recent wedding. What an incredible honor!
They shared pictures of their home and their style, the wall it would be going on, and the fact that they loved "almost cartoonishly bright and out there colors." I loved adding in the pops of color and they are definitely eye-catching! I am really drawn to the vibrancy of the fiery red, orange, and yellow, and how it balances out the cooler colors like phthalo blue, turquiose, teal, and deep ceruleans.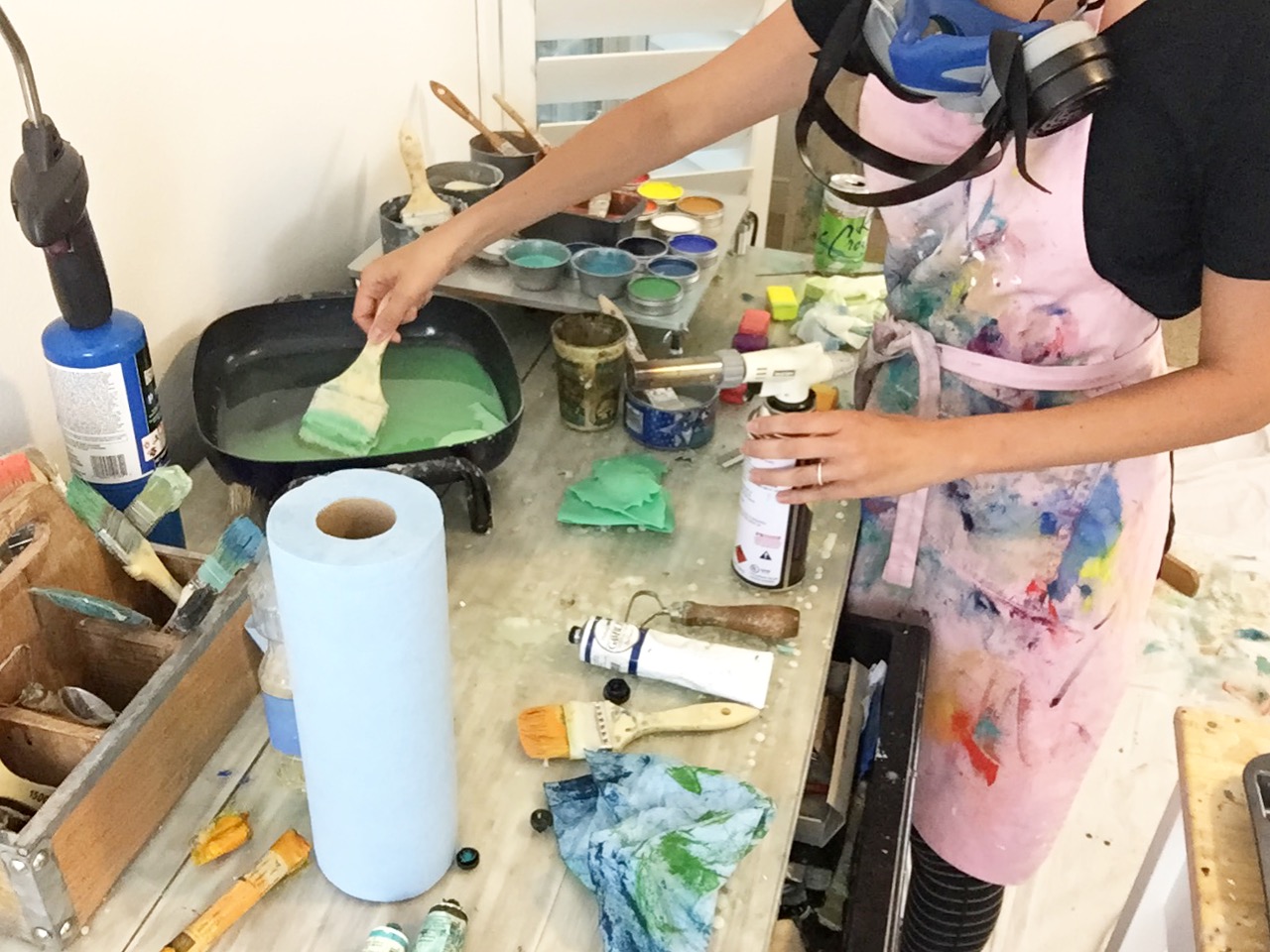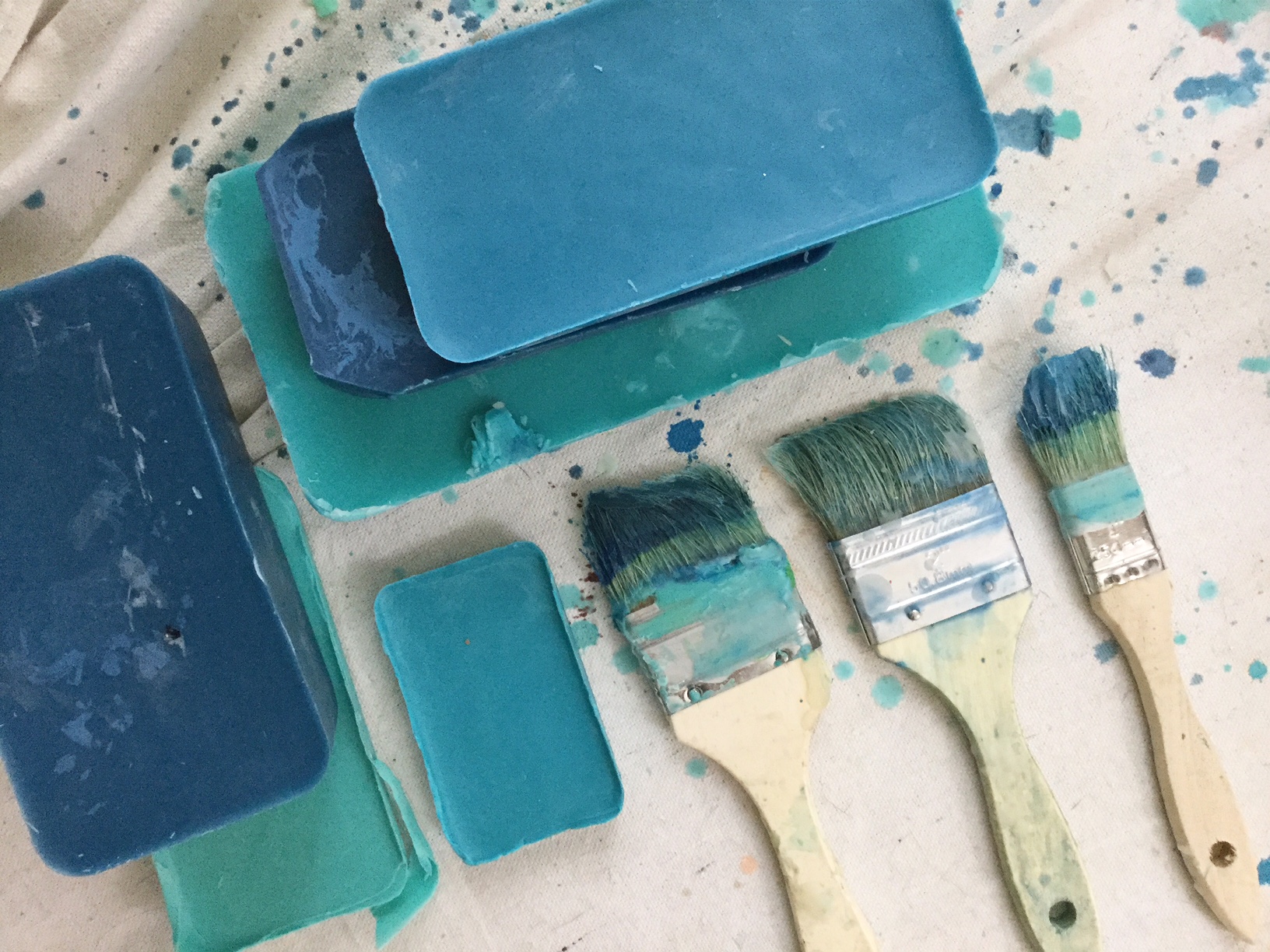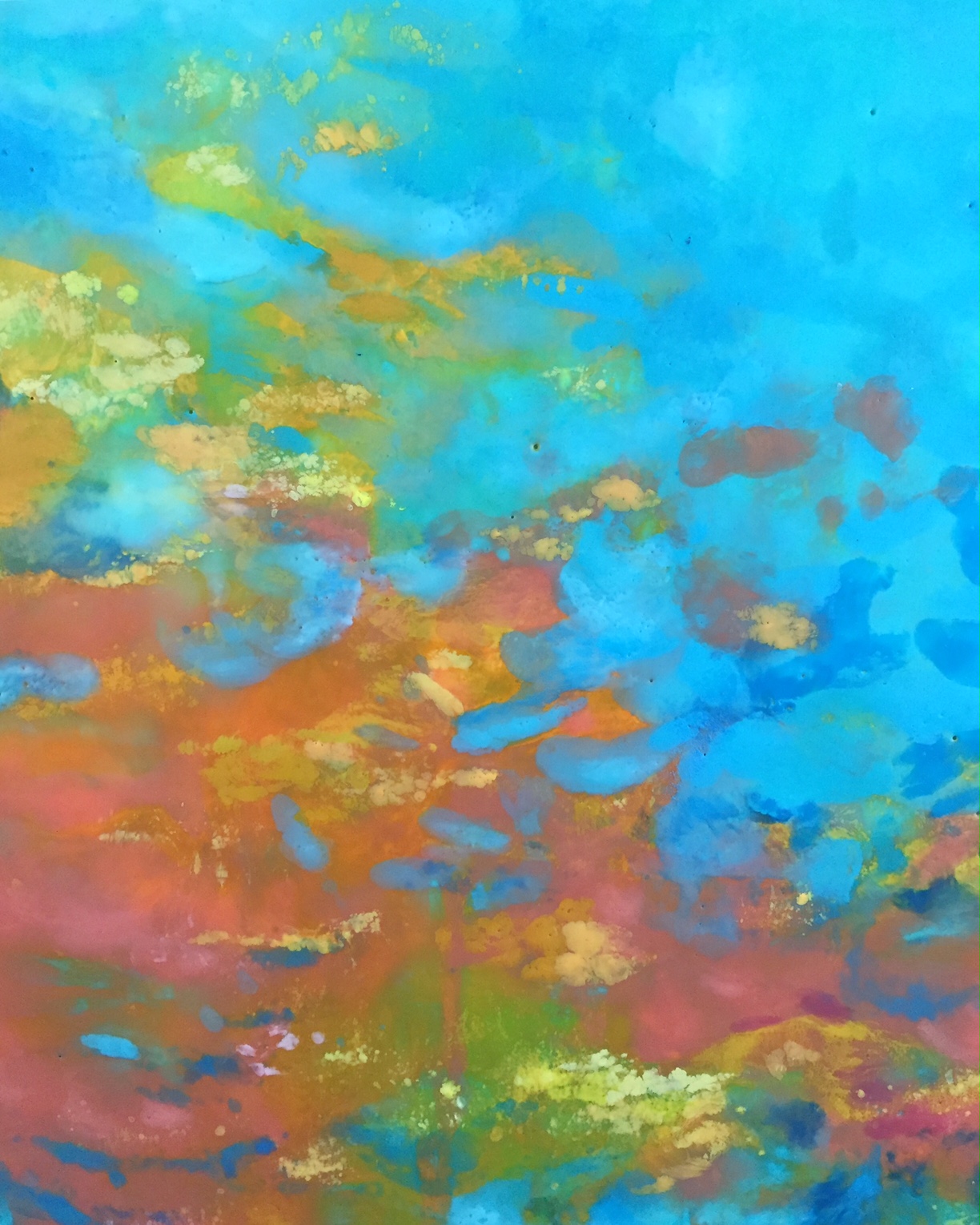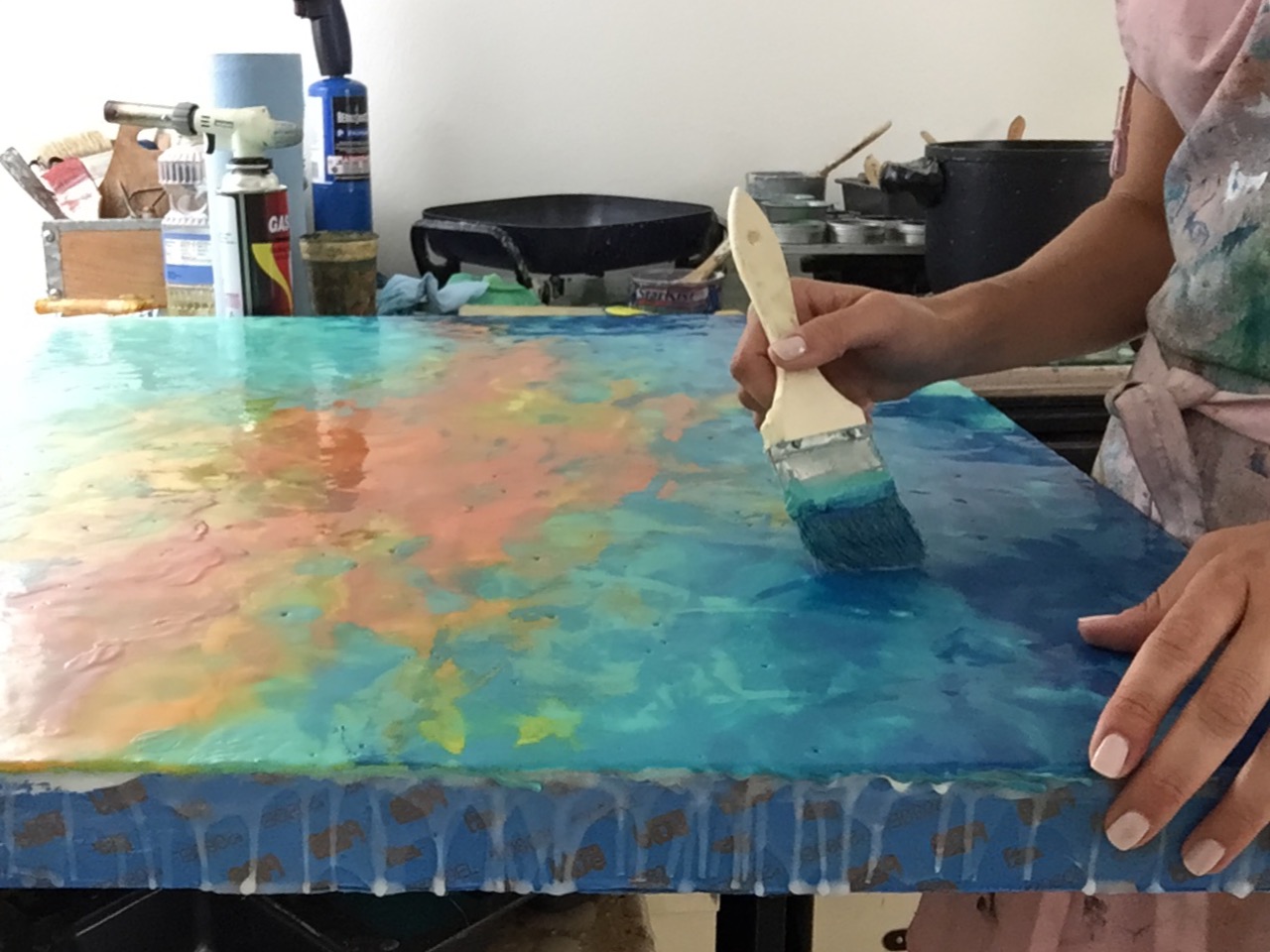 This piece was more than the idea of an imagined landscape, but also a representation of a meaningful feeling and lasting emotion. It meant forever; an entire lifetime together. I hope every time they look at the painting they feel joy and are reminded of their wedding day and the love they have for one another. Not that they need my painting in order to do that... but you know what I mean! :)
It was an honor to create this piece for them. I hope you enjoy a time-lapse video I put together of the process.